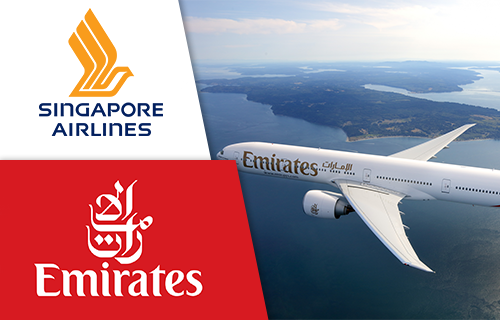 Devaluation of points
There will be changes to the transfer ratios for Emirates Skywards and KrisFlyer loyalty programs from American Express. Effective October 4, the transfer ratio for these two programs will be adjusted from the current rate of 2:1 to 3:1.
This change has an impact on the earning rate of American Express (Amex) cards for these platforms. It is important to note that this adjustment could potentially make other non-Amex cards a more favorable option for earning points.
What does this mean to me?
This devaluation of transfer ratio would mean you will yield 33% less points than before. This could mean the difference of travelling in business class and first class with the same amount of Amex points.
| | |
| --- | --- |
| Before October 4th | After October 4th |
| 60000 Amex Points = 30,000 Skywards/Krisflyer | 60000 Amex Points = 20,000 Skywards/Krisflyer |
What should I do?
It is advisable to assess whether you are likely to make redemptions on either the Emirates Skywards or KrisFlyer platforms in the next three years. If you anticipate utilizing these programs, it would be wise to consider making a bulk transfer of your points prior to October 4th to take advantage of the current transfer ratio.
However, it is important to diversify your points and not rely solely on one platform. And miles in Skyward or Krisflyer will expire in three years. When deciding where to transfer your points, it is essential to consider your travel destinations, preferred redemption partners and award flights availability. By doing so, you can avoid transferring points into programs that you do not frequently use or that may not align with your travel goals and preferences.
Taking these factors into account will help ensure that you make the most of your points and have a higher chance of redeeming them for the experiences you desire. If you need assistance in evaluating your options or making informed decisions, our team at Points Advisor is available to provide personalized advice tailored to your specific needs.