Website Under Development
Enjoy A World of Ways to Earn Points.
This August, SPG®, Marriott Rewards® and The Ritz-Carlton Rewards®will become one powerful programme. Individual programme names will stay the same until 2019, but we'll consolidate everything into one set of benefits to give you easier access and more opportunities.
Starting in August, you'll have even more places and more opportunities to earn, all with one single account.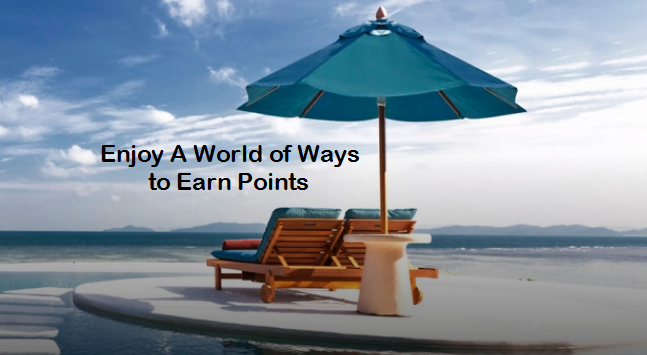 STAY: EARN POINTS.

Get ready to earn points in more places and in more ways — soon you'll have access to over 6,500 hotels across 29 unique brands — including Renaissance Hotels®, W®, Courtyard®, St. Regis®and more.

SPEND: EARN POINTS.

Our credit cards will help you earn rewards on everyday purchases.

DINE: EARN POINTS.

Earn points across all brands on room rate and other incidentals that can be charged to your room, such as dining and spa.

TRAVEL: EARN POINTS.

Earn up to 5,000 points on Hertz rentals; plus, earn points on cruises and with our other travel partners.

SHOP: EARN POINTS.

See how easy it is to earn points when you shop and buy with our curated list of top retailers through Marriott Rewards MORETM

MEET: EARN POINTS.

Bring home more points for each qualified event, including meetings, conferences, weddings and other group events – even when your guests are paying.

REFER: EARN POINTS.

Earn up to 50,000 points when your friends and family become new members.