What You're Doing Wrong with your American Express Points and How to Maximise Them
There's no doubt the choices for redeeming your American Express points are plentiful from flights to fashion. Yet with so many options and some offer low value for redeemed points, we've rounded up the best ways for you to maximize your Amex membership rewards.
We've based this on Amex cards issued in Australia and this may vary in other countries but the principle applies to most countries. The points required are approximate and the cash price an average.
Redeeming American Express Points at Retailers
While you can use your membership reward points at these retailers, read on to see why we don't recommend it.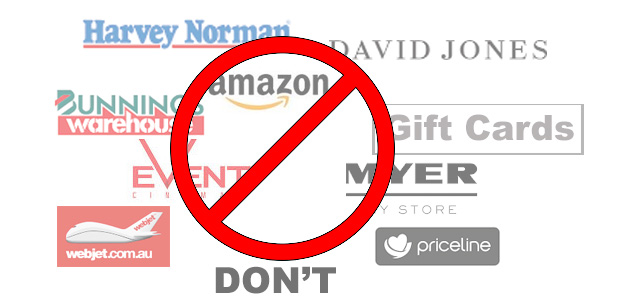 Helloworld
Webjet
David Jones
Ticketmaster
Safekey Pay
Amazon
BP
Bunnings
Domayne
MYER
Harvey Norman
BCF
Priceline
Rebel
Supercheap Auto
Country World
Event Cinemas gift cards
American Express shopping portal
American Express travel portal
Retailers offer as little as 0.5 cents per Amex point which is incredibly low when compared to using them for flights.
Redeeming Points with Hotel Brands
American Express has joined forces with Hilton Hotels and Marriott Bonvoy Hotels, both of which have their own points rewards system. Each Amex point converts to 0.667 Marriott points or 0.5 Hilton points and the value of 0.667 Mariott points is usually between 0.5 Australian cents and 1 cent higher than the value of 0.5 Hilton points. The value varies depending on the properties, seasons, occupancy, etc. Compared to the retailers, converting your Amex points to these two hotel brands will give you more value but there are better things waiting for your Amex points.
| | |
| --- | --- |
| You can get more miles out of your points if you use them for some 'experiences' on Marriott 'Moments'. Bidding against other Marriott Bonvoy rewards members you can land experiences such as two tickets plus an invite to the after-party for the American Music Award which is currently on auction for 50,000 Marriott points (which requires 75,000 Amex points, it might well go up), compared to the ticket prices on this site, starting at US$3,990 for two people including after-party access. Then it's worth using Amex points. | |
We recommend any redemption when 100 Amex points in Australia is worth more than AU$1. In this case, it's worth US$5.32, which is almost AUD$7.5 with the current exchange rate. Even if the bid doubles, it's still well worth redeeming your Amex points for it.
But, at the end of the day, it also depends on how much you value the experience and if the tickets are available to the general public.
Redeeming Points for First or Business Class Tickets
However, our favorite way to redeem Amex points is to transfer them over to an airline.
For example, when you transfer 340,000 American Express points to Asia Miles, it converts to 170,000 Asian Miles which can get you a return flight in business class from Sydney to London with Cathay Pacific, valued at approximately AUD$6,000 (excluding taxes), in which case 100 Amex points is worth AU$1.76. If you transfer 652,000 American Express points to Krisflyer, it converts to 326,000 Krisflyer Miles which can get you a return flight in first class from Sydney to London with Singapore Airlines, valued at approximately AUD$13,000 (excluding taxes), in which case 100 Amex points is worth AU$2!