Who We Are
Points Advisor; a solutions based business helping customers get the most value from their points while overcoming the difficulty many experience securing award flights.
As part of the FirstClass.com.au group, Points Advisor forges a new pathway delivering a service not offered by our competitors.
With Points Advisor you can rest assured you are in the hands of some of Australia's most capable travel experts who have been delivering First Class solutions and services since 2003.
Points Advisor founder, Tina Tong and her team have decades of travel experience amongst them, racking up extraordinary flyer miles annually. Their real-life experience in the travel sphere enables them to keep their finger on the pulse of industry changes as they occur.
Our ethos is the heart of our workplace culture—an attitude and spirit that aligns our goals and aspirations with customer expectations of quality and unwavering service.
Our Brand
At Points Advisor, our future is anchored in customer trust. We empower you with time-saving solutions that maximise the value of every reward point you earn.
We understand customers need consistent, reliable advice that simplifies their travel experience while increasing flexibility and choice. That's why our alliance with FirstClass.com.au as an industry-first solution provider is something that makes us truly unique in the industry.
Our ability to offer both expert advice on how to leverage your points and fulfil your travel needs as an all-in-one solution provider really empowers customers in new and exciting ways.
We invite you to join us on our journey of discovery, call us to discuss how you can start immediately unlocking award flights for less and be part of a travel resource worthy of your lasting custom.


Our Team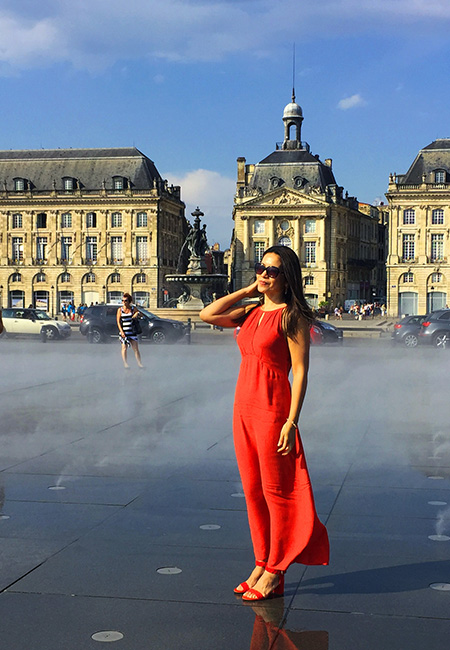 Tina Tong, Founder Points Advisor
With more than two decades of insider knowledge in the travel industry and an enviable record and expertise in points redemption, Tina is no stranger to flying First Class and navigating the globe utilising the points she earns.
Tina knows the ins and outs of award booking and the hassles many encounter when redeeming their hard-earned points. Tina's extensive travels have enabled her to acquire a wealth of knowledge in points redemption and develop winning strategies to leverage points effectively—and now she's thrilled to share her secrets through her latest venture, Points Advisor.
As the mastermind behind the renowned FirstClass Travel brand—Tina's latest innovation will revolutionise how customers book, leverage and redeem points in a comprehensive, one-stop-shop for all your frequent flyer-related inquiries.
Points Advisor empowers customers by transforming the often complicated, time-consuming process of booking award flights into a smooth, efficient journey. Gone are the days of endlessly searching and wasting valuable time. Instead, you'll find clear, concise, and easy-to-understand guidance that helps you make the most of your points and redefine your travel experience.
Neil Chen, Senior Points Advisor
As an integral part of the team at pointsadvisor.com, Neil's remarkable airline industry background has armed him with a treasure trove of knowledge and complexities of frequent flyer programs.
Neil doesn't just understand the intricacies of air travel—he embodies them. As an enthusiastic traveller, he clocks up an astounding 100,000 miles annually. His dedication to the sky has led to his prestigious Platinum status with Qantas and Gold Elite status with Air New Zealand.
These accolades are more than just symbols of achievement—they have made him a maestro in navigating the labyrinth of frequent flyer programs, particularly in the Australasian region. Neil goes beyond accolades and miles; his passion resonates in every interaction; with Neil, your miles aren't just numbers—they are potential adventures waiting to unfold.
Neil's mission? To help you maximise your frequent flyer miles, ensuring every mile takes you on grander journeys than before. In the realm of Points Advisor, Neil Chen isn't just a travel consultant—he's your trusted co-pilot, guiding you towards a world where the sky's the limit.
Cynthia Liang, Senior Points Advisor & Redemption Specialist
Navigating the intricate world of award flights can feel like finding a needle in a haystack, but not with Cynthia by your side. She isn't just an expert; she's a connoisseur of points and rewards, a true maestro when it comes to sourcing scarcely available award flights.
Cynthia brings a rich tapestry of experience to the table. Years of working on multiple platforms have honed her skills to an impeccable degree. Where others see complexity, she sees opportunity. Cynthia's deep understanding of points enables her to find the best award flights and get the maximum bang for your (points) buck.
Cynthia's devoted to offering an unrivaled Done-For-You (DFY) service as part of her commitment to clients, ensuring a smooth, stress-free experience for you. Cynthia brings a passion to every project she undertakes—when searching for award flights she's on a mission to deliver the best, every single time.
So, if you're looking for someone who will go that extra mile (pun intended) to make sure you get the ultimate flight experience without the stress—leave it all to Cynthia.
First Class Specialists at FirstClass.com.au
With 20 years of expertise in servicing first and business class clients, this is a one-stop shop where you get the best advice for flights incorporting our knowledge and cash and awarf flights, amazing holidays, travel experiences and six star cruises. Leave your travel planning to the best in luxury travel.