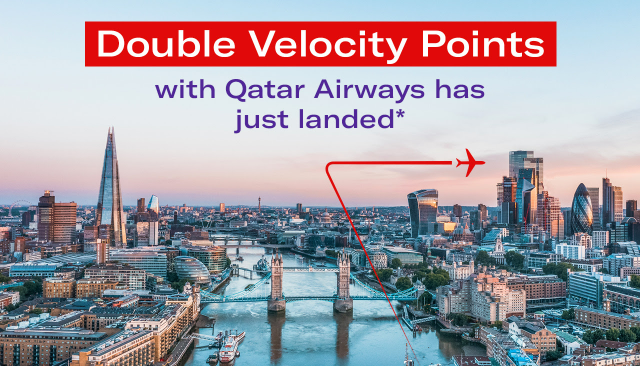 Virgin has recently unveiled a special promotion in partnership with Qatar Airways. For eligible flights operated by Qatar Airways between 24 September and 10 December 2023, you will have the opportunity to earn double Velocity points.
If you qualify for this promotion, you will receive an email containing an activation link. By simply activating the offer and providing your Velocity frequent flyer number during the booking process, you can start earning double points. Remember to travel on an eligible Qatar Airways operated flight with a QR or VA flight number within the specified travel period to take advantage of this fantastic opportunity.
Keep an eye on your inbox for the activation email and start planning your upcoming trips to earn double Velocity points with Qatar Airways!